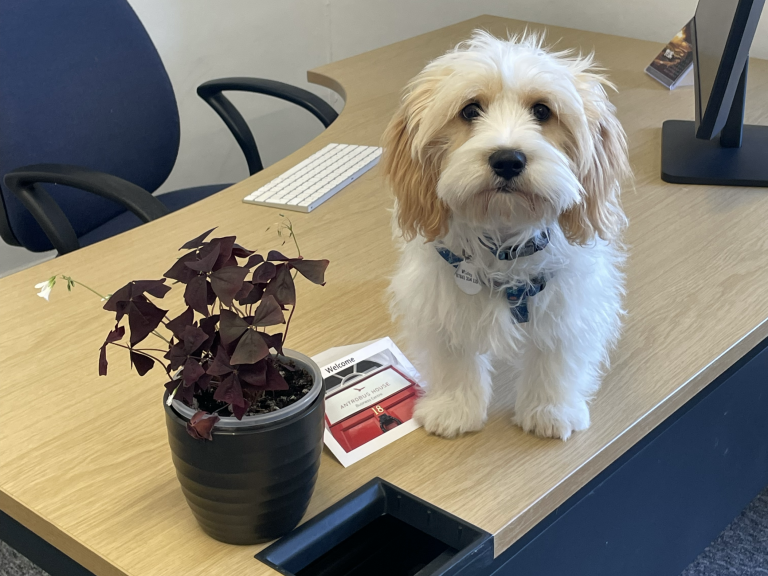 When deciding between the various office workspace options available, one of the deciding factors will always be price. Contrary to belief, renting a private office space in a desirable location could be more affordable than you first thought.
Rather than settling for a makeshift compromise such as a coffee shop workspace, why not consider a serviced office solution instead? When compared to traditional leased office spaces in Petersfield, flexible serviced offices might well fall within your company budget. And you won't be bound by a long lease!
One monthly fee & one dedicated leased line broadband connection. With a serviced office at Antrobus House, as part of your monthly rate you'll get the following; 24 hour access, business rates and all utilities (gas, water, electricity etc), a registered office address, personal door entry system, secure shredding facilities, secure postal locker for incoming mail, fully furnished (or you can bring your own), tea, coffee, milk, filtered water dispensers, kitchen facilities and cleaning too. You will have a dedicated high bandwidth leased line for internet, with each room having it's own private secure network. Internet cost will be determined by your needs and estimated usage, and a fixed cost agreed – so everything is built into one fixed cost.

No additional operational costs. Frequently it's the cost of building maintenance, office cleaning, utility bills, waste disposal or security solutions that can quickly mount up when you rent a private workspace.

No deposit required. Moving into an office space and making it your own can be a very costly exercise. At Antrobus House your upfront expenses are kept to a minimum as things like agent fees, deposits, SDLT, total fit-out costs and office furniture are included in your monthly fee and these 'upfront costs' are covered. Your monthly rent is collected at the beginning of each calendar month by direct debit for the next month occupied.

Essential facilities are FREE to use. At Antrobus, our fully equipped kitchen includes a place to store your lunch, plenty of crockery and cutlery for you to use, a microwave, hot water dispenser, dishwasher and washing up facilities. There are also two breakout areas on the ground floor and first floor, and the option to use one of our offices for a meeting if needed too (subject to availability).

No unexpected surprises! When you rent a serviced office space at Antrobus House there won't be the surprise of any unexpected bills, as we'll provide you with a fully comprehensive quote based on the length of time you wish to rent the room, your notice period, and your internet usage. If you're not local to Petersfield, you may well want to rent a car parking space too. Whilst our car parking is limited and subject to availability, there are plenty of public car parks, at reasonable prices, within a minute's walk of the building. Or, you have the option to catch the train, as our office building is only an 8 – 10 minute walk from Petersfield station.

Flexible terms. Lease a room/office from 1 month to 1 year with no long tie-in period. Our standard agreement is 6 months initially, with a 3 month rolling notice period, but this can be tailored to suit you. Easy in – Easy out at Antrobus House!
Why is renting a serviced office at Antrobus House so desirable?
Central Petersfield location – There's plenty to do in the beautiful market town of Petersfield, from train links and public transport, to shopping, or somewhere for a bite to eat, check our local amenities page here.

Dog friendly offices – If our blog image didn't give you an idea, one of the things a lot of tenants love is that if your dog is well behaved, you can bring them to work with you. Plus if you're having a ruff day at the office, there are plenty of paw-fect places to go! Here are just a few of our favourites, all approved by Freddy of course!

24/7 access – At Antrobus House you'll have 24 hour access, 7 days a week so you can make your working life work around you!

Health & safety – At Antrobus House, we appreciate there is still uncertainty around COVID-19, your safety is of the utmost importance to us. Read about our health and safety precautions here.
Renting an office space at Antrobus House
Many people don't realise just how cost effective it is to have a professional work environment that you don't have to share with other people! Plus, when you choose the right serviced office space solution, you can reduce your overheads whilst still increasing your profit and growing your company.
Our flexible and budget-friendly office solutions have been home to many businesses, from big corporations to small start-ups. So why not bring your furry friend and pop in to see if a serviced office space could work for you.
If you aren't looking to rent a room, we also have co-working desks available to rent in our shared office space.
Find out more and request a tour of the available offices at Antrobus House here.