Room 9 is located on the First Floor at Antrobus House Business Centre, just at the top of the stairs.
* AVAILABLE NOW *
With 320 SqFt of space you'll comfortably fit up to 8 people in Room 9. 
Plus remember we're dog friendly at Antrobus House, and so long as your furry friend is well behaved, they're welcome to join you in your office. 
£1155+VAT*
*Guide price based on 6 months initial agreement and 3 months rolling notice period. 
Contact us to discuss your requirements, as all terms and prices are negotiable based on your company's circumstances. 
Just use the form below to send us your details.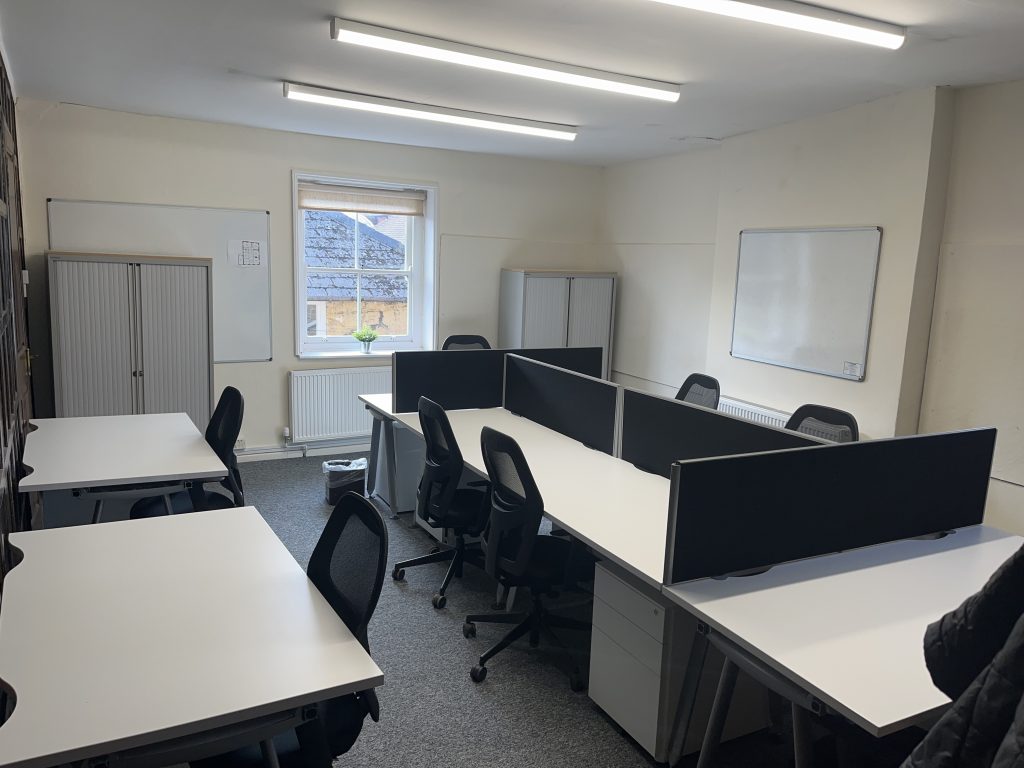 Request a Quote for Room 9